August 31, 2021 | Vineyard | Foxen Winery
Harvest time again!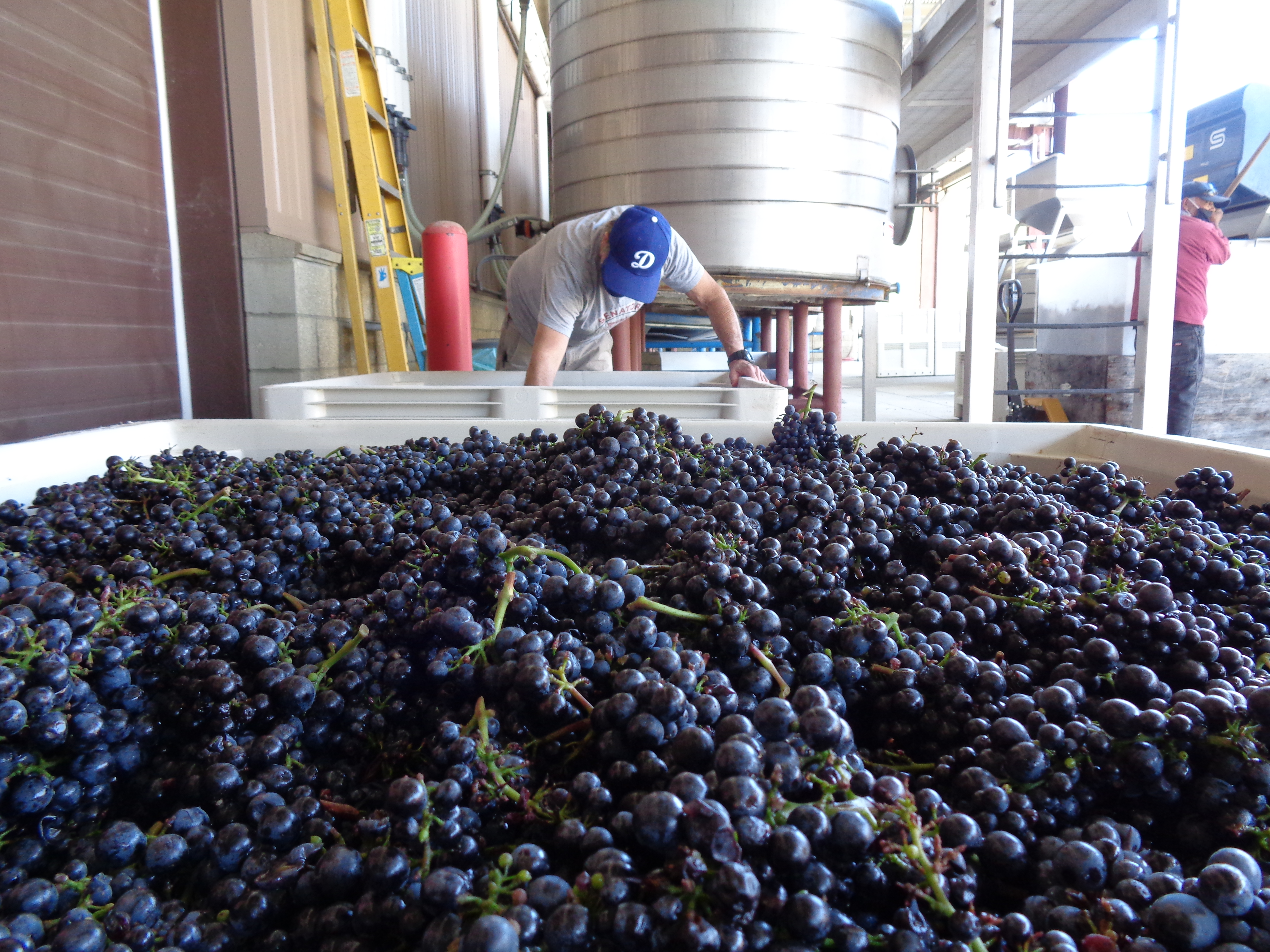 Q: So, harvest started last Friday, August 27th, with Pinot Noir from Block 8 in Bien Nacido. How was that?
Billy: Yeah, so over the last, probably, three vintages the Pommard clone in the back of the block - which is South-facing and a little bit weaker - is coming on sooner than the Dijon clones on the front of the block. I'm not sure why, but I think it's a combination of things. One is, we're seeing more red leaf virus on the front of the block and so that's delaying ripening. When you have red leaf, there's no chlorophyll in the leaves, so photosynthesis doesn't happen. So, that's a serious issue. We've got two picks scheduled for Block 8 today - the Mt. Eden and Dijon 113 clones.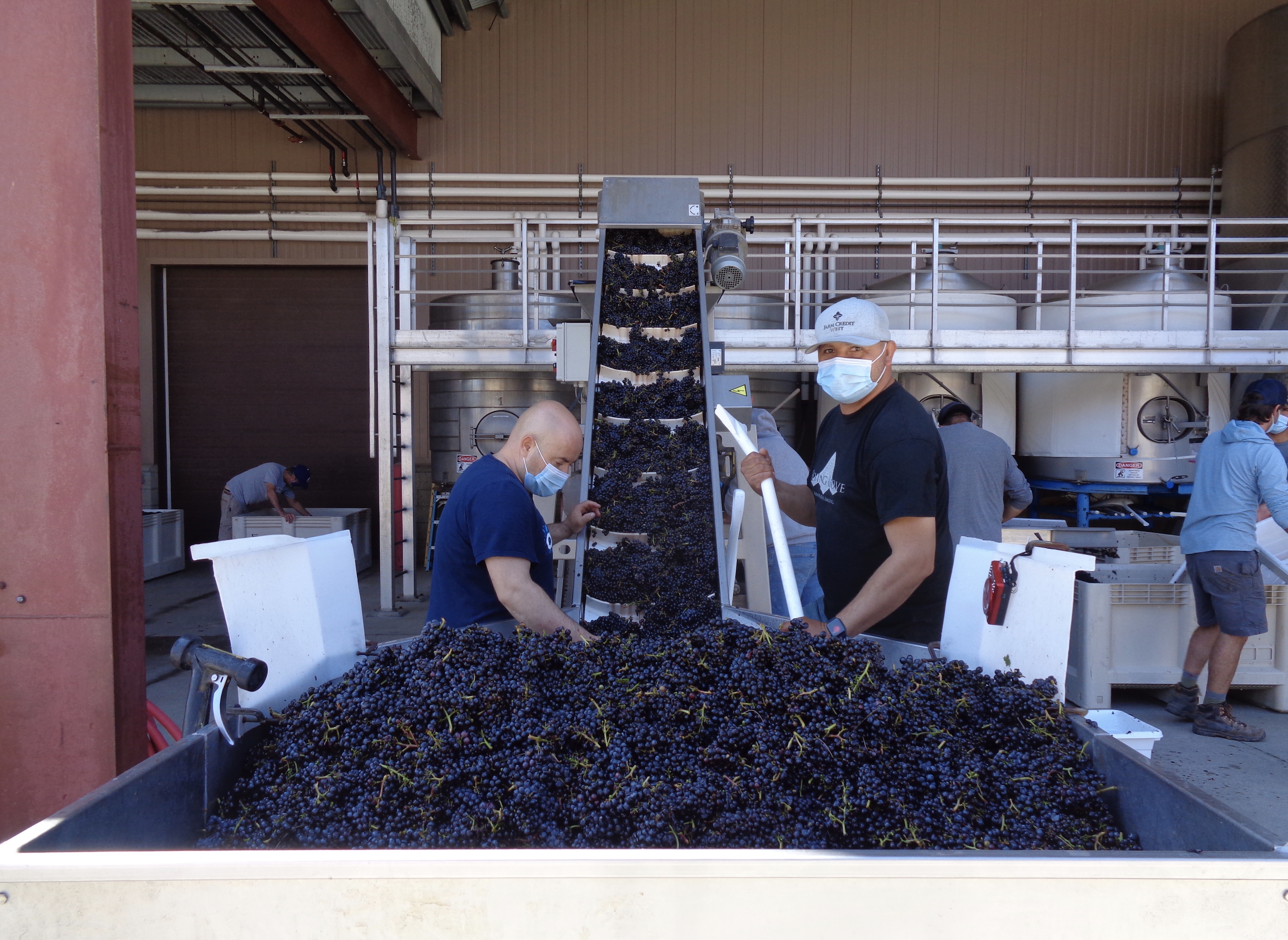 Q: Will you be getting all of the Pinot in first?
Billy: Yeah, we should be. Also, some Chardonnay from the Tinaquaic Alta Vineyard pretty soon.
Q: How's the estate fruit looking so far?
Billy: It's been a relatively cool spring, so things are happening a little later. Right now we're ten days to two weeks later than we were last year. It's funny, you would think considering how hot it's been everywhere else that it would be the same here - but it hasn't! Usually we say, if veraison's at fifty percent, that means harvest is about forty to fifty days away. So, we're probably looking at October for the Cabernet Franc and Syrah.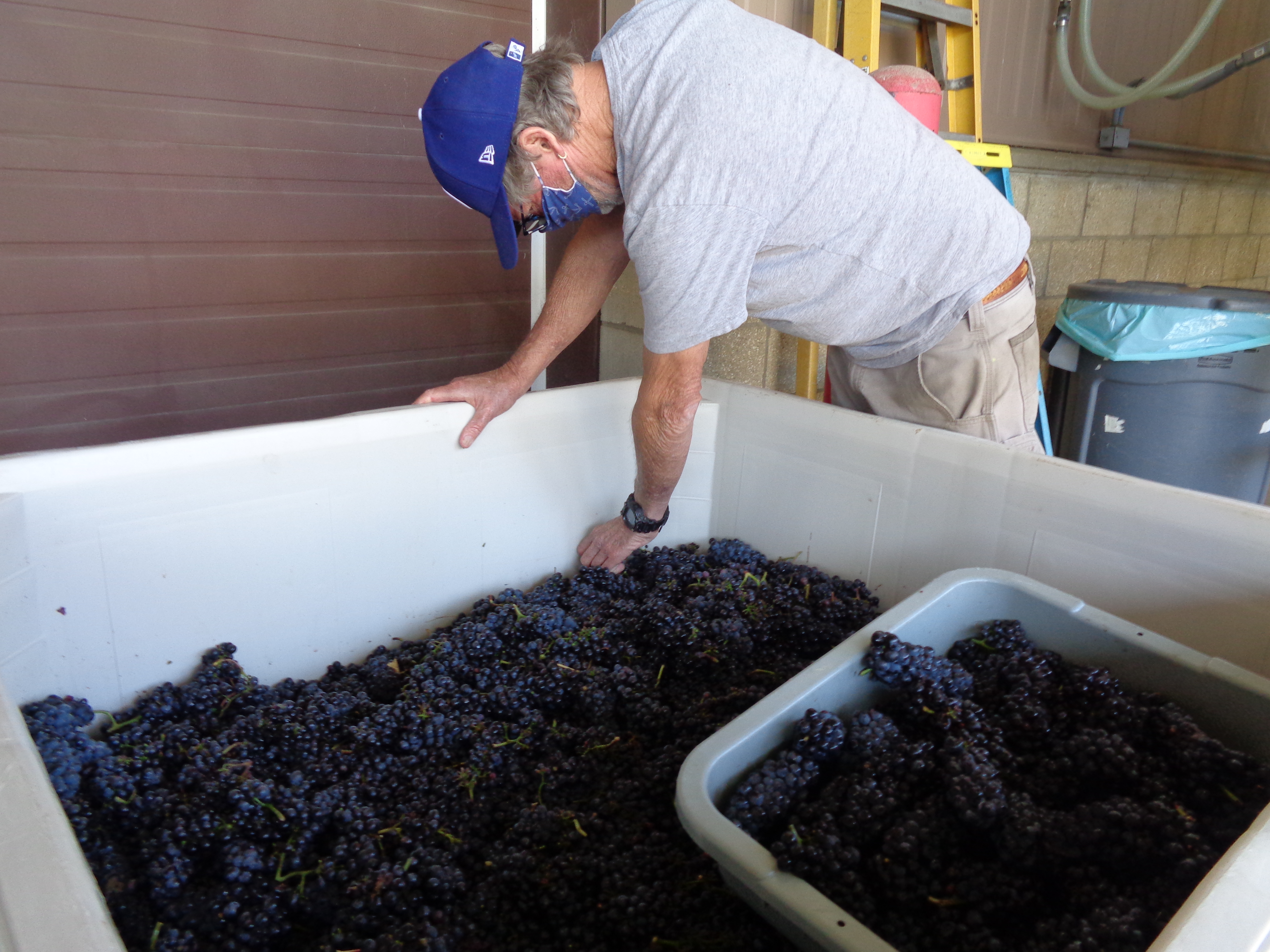 Q: How about the Chardonnay?
Billy: We took samples yesterday morning and I think the 5 Rows Heritage fruit will be ready soon. It's been a steady marine layer all through July and August, so we're seeing more humidity than normal. With that, we're getting very tight clusters resulting in botrytis pressure - especially on the Wente clone. The humidity makes a perfect environment for botrytis, so we're addressing that this week by dropping some of the more severely affected clusters. If it was a hot summer it wouldn't be an issue, but every year's different. The worst case scenario is having everything ripen at the same time - right now we're staged enough where if it isn't TOO hot, that isn't going to happen. Overall, the cool weather has given us nice levels of acidity and low pHs, so that's exciting!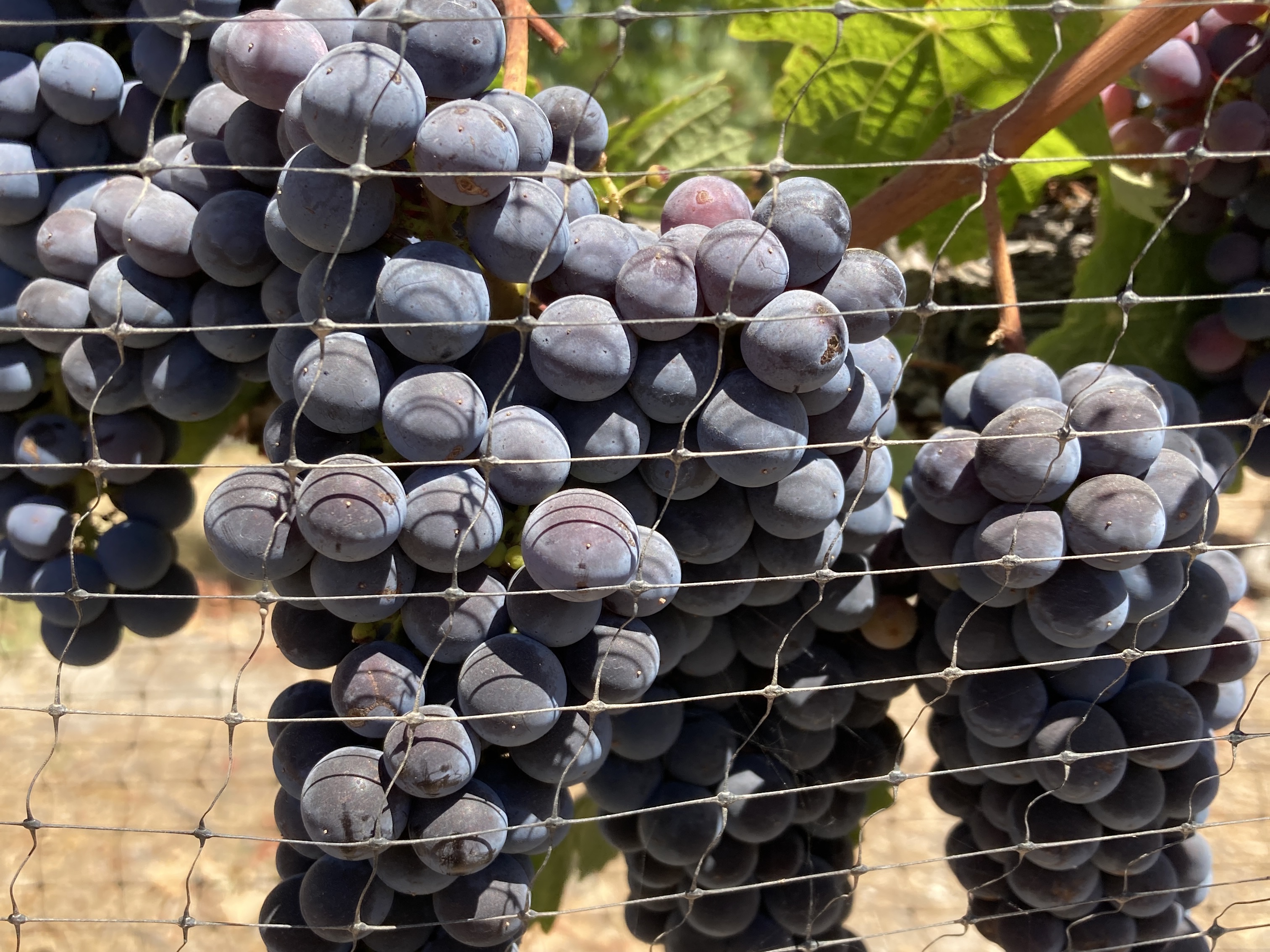 Comments
Commenting has been turned off.