October 28, 2019 | Vineyard | Foxen Winery
2019 HARVEST Q & A WITH BILLY!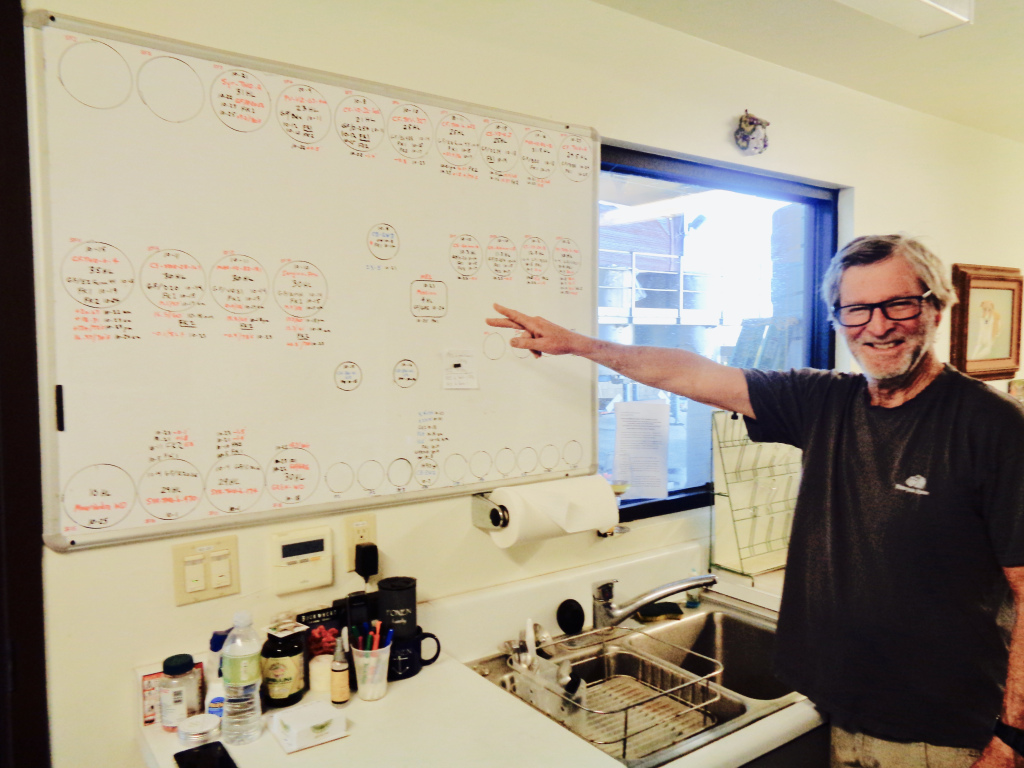 FOXEN OWNER BILLY WATHEN ON THE 2019 HARVEST:
Q: So, last day of harvesting grapes was Friday…. what comes next in the process?
A: Just babysitting at this point. If you look at the board here of our fermentation tanks, you can see that there's no Pinot Noir anywhere…. It was probably a month's worth of Pinot and these were pretty much all full. Then at the end of that month-long period, we did the de-juicing and press-offs as we started filling with Rhones and Bordeauxs, etc. Now we're back to almost full capacity and today we'll start doing the same process with these. The biggest thing about now that we've just finished harvesting is it takes all of the brain pressure off of having to follow those vineyards and varietals and make those picking decisions. That's the hardest thing in the course of a vintage is to make those calls.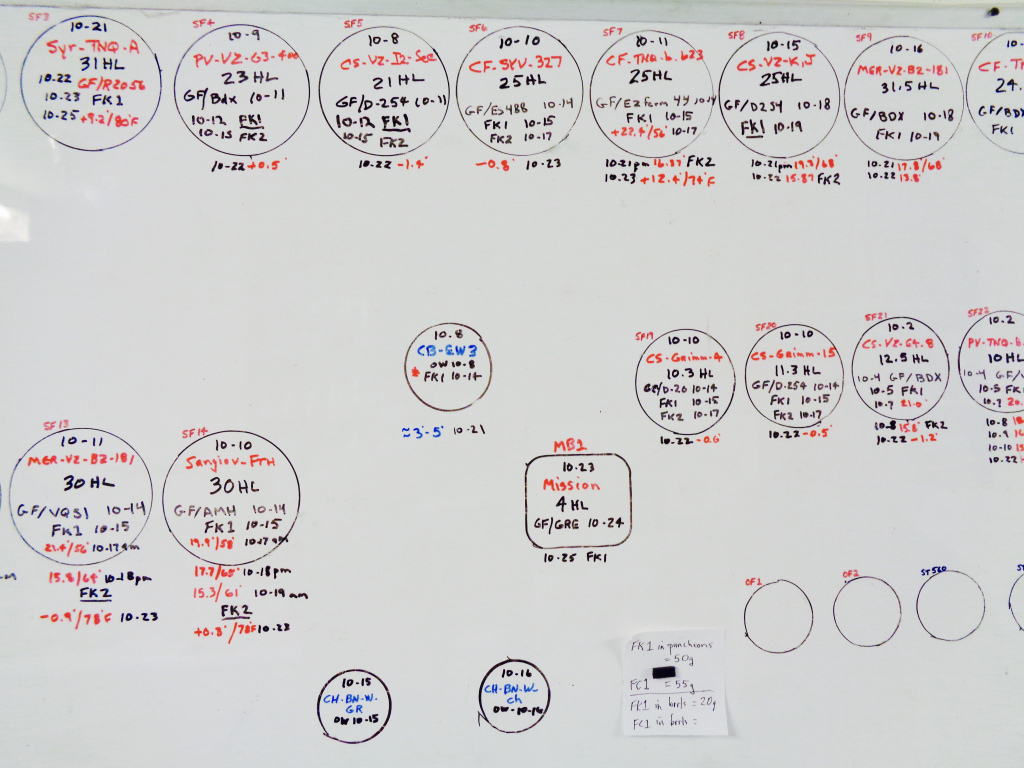 Q: Are those decisions yours?
A: They are, but I've been doing that with my troops so they can learn how to do it in the future. Knowing where all our fruit is coming from and the sequential effect of everything we do. You have to know where everything is and when it's going to ripen and historically when it's ripened. So, it's pretty complicated and stuff that you lay awake at night worrying about. Now we don't have to worry anymore - just babysit.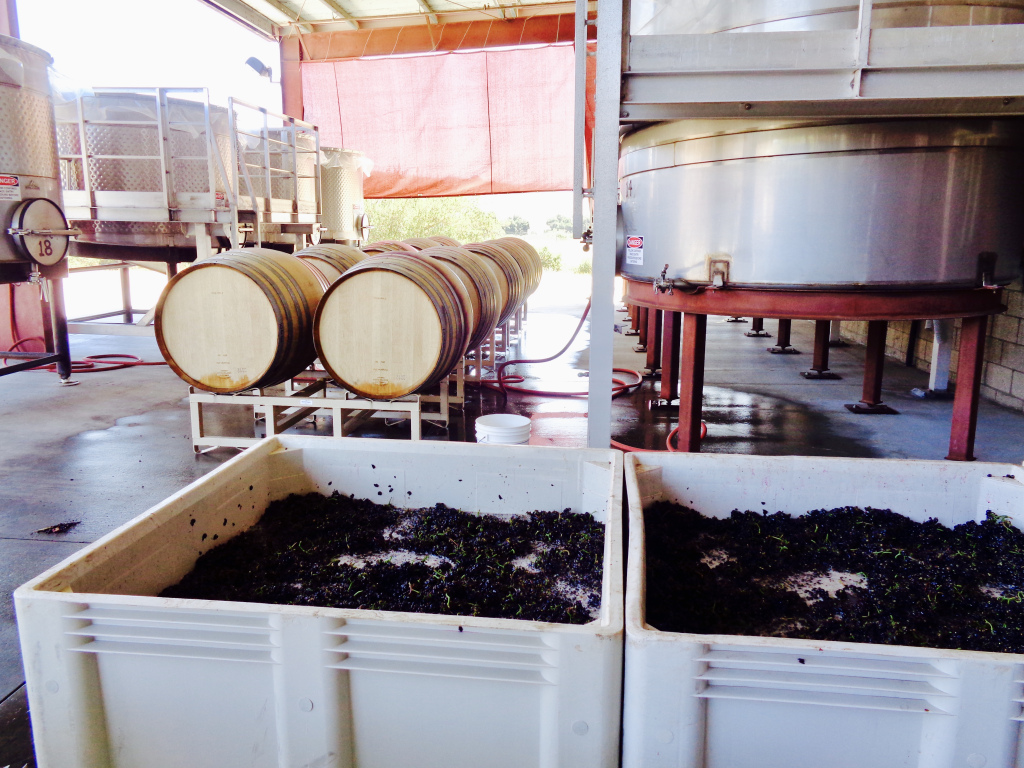 Q: How did this year stack up against previous ones?
A: This has been a vintage where everything has been outrageous! It never got too hot for too long - it'd be a few days and then it would cool off. We had a little scare with cold but it never got too cold. So, it's been good in that respect - we never had to panic.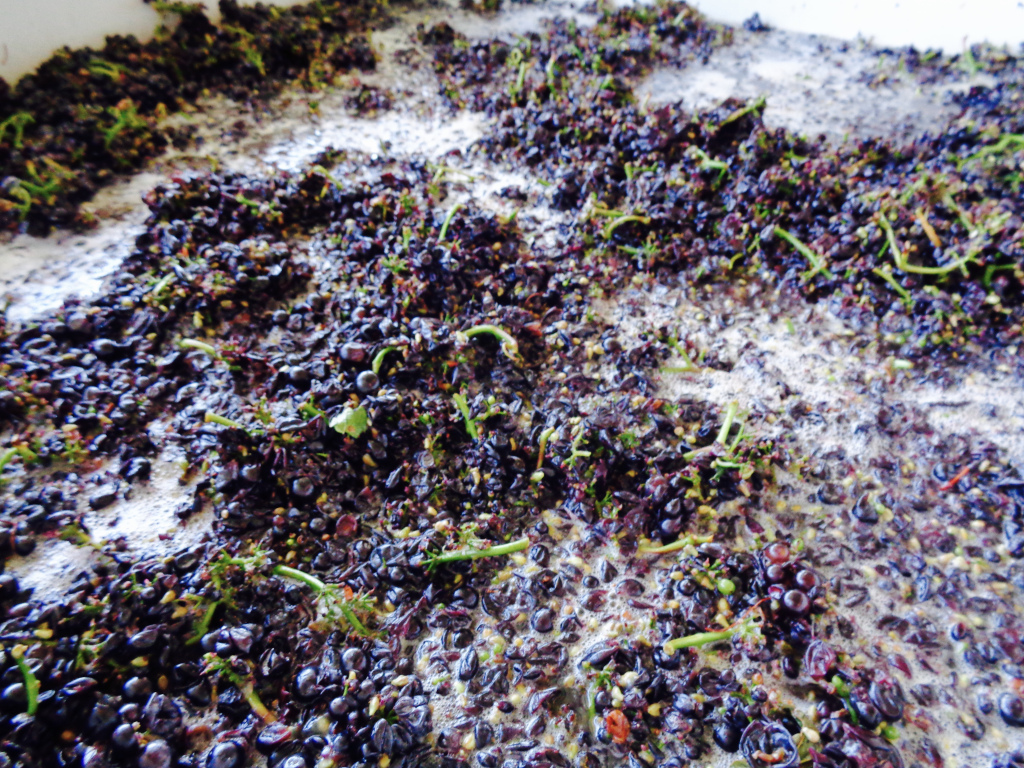 Q: How did the estate fruit do this year?
A: We had the best harvest on the estate that I think we've ever had! Just awesome! The way that '17 and '18 kinda set that all up - good vintages with normal rainfall and then this last winter was 150% rainfall - so the vines are feeling really good. A normal winter!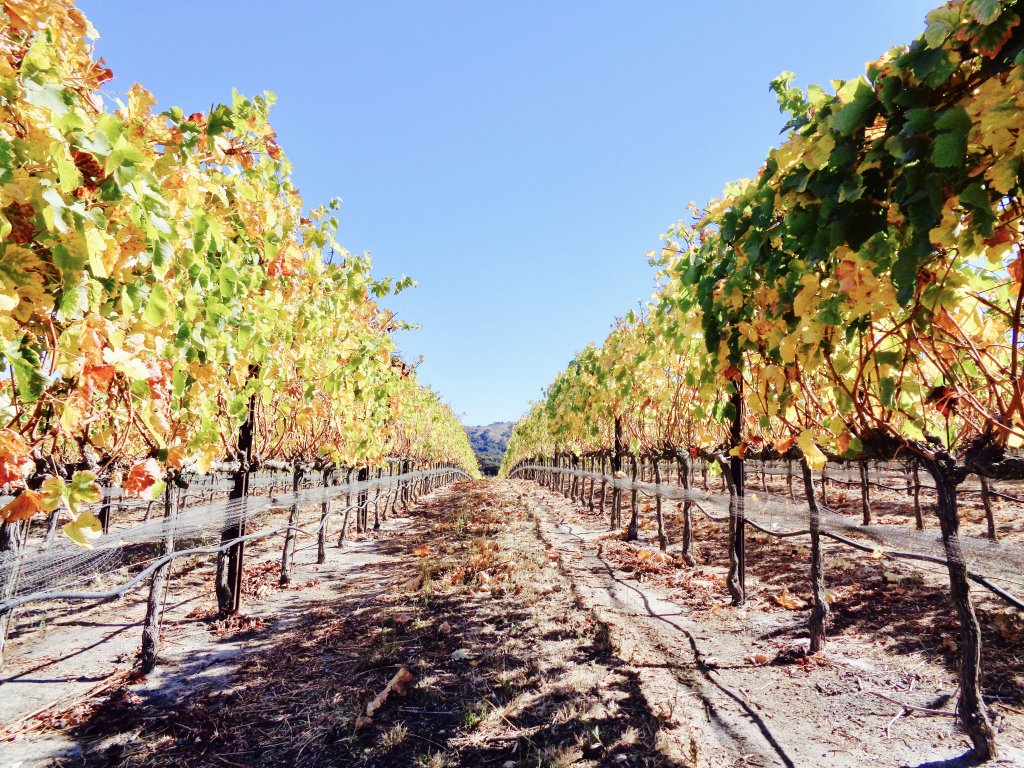 Q: Any standouts?
A: The Old Vine Cabernet Franc and Old Vine Syrah. We started to separate out the Syrah in '16 and the Cabernet Franc in '17 and those will be released at some point. The young vines are producing more since they're now 12 years old. We got almost 10 tons from those two and about 3 tons to the acre average on the estate. For dry-farmed fruit that's great!
Comments
Commenting has been turned off.