May 2021 Club Release Virtual Tasting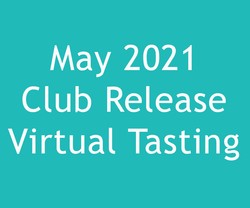 Join Bill and Dick for a virtual tasting to learn about your May 2021 club release wines!
Date: Friday, May 14, 2021
Time: 4:30pm Pacific
To register for this event, please add this product to your cart and check out.
Registration closes at 1:00pm on Thursday, May 13th. A Zoom link will be sent to the primary email address in your club membership account.